Several new series premiere this week including Zoey's Extraordinary Playlist, Briarpatch, Duncanville, The Expanding Universe of Ashley Garcia, Gentified and Amazon's new original series Hunters which stars Al Pacino.  On the return front, new seasons premiere this week for the following series: Good Girls, Outlander and Workin' Moms.  Longtime series Criminal Minds and Fresh Off the Boat conclude their runs this week with series finales airing for both.  In addition, Almost Family concludes its first season.
Other highlights include the season premiere (season 18) of American Idol, the return of Extreme Makeover: Home Edition (Sunday @ 9pm ET on HGVTV Canada) and the 51st Annual NAACP Image Awards (airing Saturday @ 8pm ET on BET), which honours the achievements and performances of people of colour in the arts (film, television, music & literature).
Happy Viewing!
SUNDAY FEBRUARY 16

American Idol – SEASON 18 PREMIERE (CTV 2 and ABC @ 8pm ET) **2hr Premiere**

ZOEY'S EXTRAORDINARY PLAYLIST – SERIES PREMIERE (CTV @ 8pm ET)
In this joyous and celebratory drama, Zoey Clarke is a whip-smart computer coder forging her way in San Francisco. After an unusual event, she starts to hear the innermost wants and desires of the people around her through songs. At first, she questions her own sanity, but soon realizes this unwanted curse may just be an incredibly wonderful gift.

Duncanville – SERIES PREMIERE (Citytv and FOX @ 8:30pm ET)
Animated comedy revolves around a 15-year-old boy named Duncan and his friends and family, including his mother, Annie, who is constantly trying to prevent her son from ruining his life.
Outlander – SEASON 5 PREMIERE (W Network @ 9pm ET)
Extreme Makeover: Home Edition – SEASON 11 PREMIERE (HGTV Canada @ 9pm ET)
Good Girls – SEASON 3 PREMIERE (NBC @ 10pm ET)
NCIS: New Orleans – SEASON 6 Winter Premiere (Global and CBS @ 10pm ET)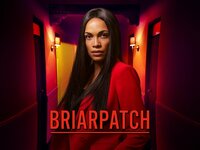 BRIARPATCH – SERIES PREMIERE (Showcase @ 10pm ET)
Briarpatch follows Allegra Dill (Rosario Dawson), a dogged investigator who returns to her border-town home in San Bonifacio, Texas. What begins as a search for her sister's killer turns into an all-consuming fight to bring the corrupt town to its knees.
The Windsors: Inside the Royal Dynasty – 6-part Documentary (CNN @ 10pm ET)
MONDAY FEBRUARY 17


THE EXPANDING UNIVERSE OF ASHLEY GARCIA – SERIES PREMIERE (Netflix)
15-year-old scientist Ashley Garcia explores the great unknown of modern teendom after moving across the country to pursue a career in robotics.
America's Got Talent: The Champions – SEASON 2 FINALE (CTV 2 and NBC @ 8pm ET) **2hr Finale**
TUESDAY FEBRUARY 18

Workin' Moms – SEASON 4 PREMIERE (CBC @ 9:30pm ET)
WEDNESDAY FEBRUARY 19


Criminal Minds – SERIES FINALE (CTV and CBS @ 10pm ET)
FRIDAY FEBRUARY 21

GENTEFIED – SERIES PREMIERE (Netflix)
The Morales cousins scramble to save their grandfather's taco shop — and pursue their own dreams — as gentrification shakes up their LA neighborhood.

HUNTERS – SERIES PREMIERE (Amazon Prime Video)
Inspired by true events, HUNTERS follows a rag-tag team of Nazi Hunters in 1977 New York City who discover that hundreds of escaped Nazis are living in America. And so, they do what any bad-ass vigilante squad would do: they set out on a bloody quest for revenge and justice. But they soon discover a far-reaching conspiracy and must race against time to thwart the Nazis' new genocidal plans.
Star Wars: The Clone Wars – SEASON 7 PREMIERE (Disney+)
Fresh Off the Boat – SERIES FINALE (ABC @ 8:30pm ET)
SATURDAY FEBRUARY 22


51st Annual NAACP Image Awards (BET @ 8pm ET)
Almost Family – SEASON 1 FINALE (CTV 2 and FOX @ 8pm ET) **2hr Finale**