FREE

Your destination for the best original and acquired scripted and unscripted programming in all genres for all audiences. And through a partnership with Telefilm Canada, CBC Gem is also your go-to for feature films.
COST:  Free with ads
Premium plan– $4.99/mo for current seasons of shows ad-free and Live access to CBC News Network
---

CTV Throwback features classic TV series from Lionsgate Television, Sony Pictures Television & Universal Television.
COST: Free with ads
---

A one-stop destination to stream movies, TV shows, and music, Plex is the most comprehensive entertainment platform available today. Available on almost any device, Plex is the first-and-only streaming platform to offer free ad-supported movies, shows, and live TV together with the ability to easily search—and add to your Watchlist—any title ever made, no matter which streaming service it lives on.  Plex Canada currently offers over 250 live channels as well as over 30,000 advertising-based video on-demand (AVOD) titles available to stream.
COST: Free with ads
---

Pluto TV, a Paramount Company, is the leading free streaming television service delivering hundreds of live linear channels and thousands of titles on-demand to a global audience of 79 million monthly active users. The Emmy® award-winning service curates a diverse lineup of channels, in partnership with over 400 international media companies, offering a wide array of genres, languages and categories featuring movies, television series, sports, news, lifestyle, kids and much more.
COST: Free with ads
---

Shout! Factory TV is a digital entertainment streaming service that brings timeless and contemporary cult favourites to pop culture fans. Shout! Factory TV offers an unrivaled blend of original programming and TV shows and movies curated from major studios, independent producers and its own distinctive entertainment library. The Shout! Factory TV family of channels also includes ALF, Mystery Science Theater 3000, TokuSHOUTsu, Johnny Carson TV and The Carol Burnett Show, with more to come soon.
Cost: Free with ads
---

Tubi is the world's largest ad-supported video on demand service with over 20,000 movies and television shows from nearly every major Hollywood studio. Tubi gives millions of viewers an easy way to discover new content, which is all available completely free.  Tubi TV features content from the following providers: MGM, NBCUniversal, Paramount Pictures, Lionsgate, Sony Pictures, Warner Bros., Studio 100, Shout Factory, Nelvana, WildBrain, 9 Story Media Group, Bridgestone Multimedia, Funimation and Viz Media.
Cost: Free with ads
---

Canada's leading French-language web television site offers you a vast selection of TV programs, series, variety shows, documentaries and news magazines – accessible to you when and where you want them.  TOU.TV features content from a variety of sources including Radio-Canada, TV5/Unis TV, France Télévisions, RTBF, Télé-Québec, National Film Board of Canada and CBC Gem.
Cost: Free with ads
Premium plan– $6.99/mo for current seasons of shows ad-free and complete access to all content
---
---
MOVIES / TV SERIES

AMC+ is a new streaming service that gives you access to the best of AMC, plus the complete collections of IFC Films Unlimited, Shudder and Sundance Now. With AMC+ you get early access to favorites, plus exclusive series and tons of acclaimed movies and shows– all ad-free.
**Free 30 day trial**
Cost: $8.99/mo **Available via Apple TV & Amazon Prime Video Channels**
---

Acorn TV is a subscription streaming service that offers world-class mysteries, dramas, comedies, and documentaries, all commercial-free. Acorn TV's library includes hard-to-find gems, timeless classics, and newly discovered favourites from Britain, Ireland, Australia and beyond.
**Free 7 day trial**
Cost: $8.99/mo
---

Apple TV+ is a streaming service featuring Apple Originals — award-winning series, compelling dramas, groundbreaking documentaries, kids' entertainment, comedies and more.
**Free 7 day trial**
Cost: $8.99/mo
---

Indulge your inner Brit with beloved classics and brand new series. Comedy, drama, mystery, documentary, lifestyle, news and special live events – direct from the BBC & ITV.
**Free 7 day trial**
Cost: $9.99/mo or $99.99/year
---

Crave brings you tons of movies and TV shows including content from HBO, Max, Starz, Comedy Central as well as Crave originals.
Cost: $9.99/mo or $99.90/year (Basic with ads)
          $14.99/mo or $149.90/year (Standard with ads)
          $19.99/mo or $199.90/year (Crave Premium Ad-free)
(Crave originals, Latest Hollywood movies, HBO originals & Max originals)
Starz add-on: $5.99/mo (Starz originals, more movies)
---

Disney+ is the exclusive home for your favourite movies and TV shows from Disney, Pixar, Marvel, Star Wars, and National Geographic.  Includes access to library content from Walt Disney Studios and Walt Disney Television as well as new, original content developed specifically for Disney+.  Also includes access to Star, a new content hub that features television and film content intended for mature audiences. This content is primarily drawn from the libraries of Disney subsidiaries including FX, Freeform, Hulu, ABC Signature, 20th Television, 20th Century Studios, Searchlight Pictures, Touchstone Pictures and Hollywood Pictures.

Cost: $11.99/mo or $119.99/year
---

Canadian based service that offers a curated selection of films, concentrating primarily on titles that have screened at various prestigious Canadian and international film festivals but have not otherwise received widespread commercial distribution as well as a selection of original Canadian web series including Luba, Tactical Girls and Band Ladies.
**Free 14 day trial**
Cost: $7/mo or $70/year
---

IFC Films Unlimited is a subscription video on demand streaming channel comprised of theatrically-released and award-winning titles from its three distribution labels: IFC Films, Sundance Selects and genre label IFC Midnight. IFC Films is a leading distributor of quality talent-driven independent film. IFC Midnight features horror, sci-fi, thrillers, action and more. Sundance Selects focuses on American independent, documentaries and world cinema.
**Free 30 day trial**
Cost: $5.99/mo **Available via Amazon Prime Video Channels**
---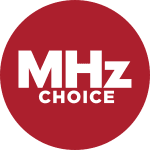 MHz Choice is a streaming service featuring the world's best mysteries, dramas & comedies with easy-to-read English subtitles.
**Free 7 day trial**
Cost: $9.99/mo or $119.99/year
---

Streaming service catering to movie lovers featuring an ever-changing collection of incredible hand-picked cinema. From cult classics and forgotten gems. To festival-fresh exclusives and breakthrough masterpieces. From the greatest ever directors. To the greatest new directors. From all over Earth. You'll find a new film on MUBI, every single day. Each carefully hand-picked by us. Our hand-picked line-up includes double features, filmmaker retrospectives, spotlights on major film festivals and more.
**Free 7 day trial**
Cost: $14.99/mo or $119.88/year
---

Netflix offers a wide variety of award-winning TV shows, movies, anime, documentaries and more on thousands of internet-connected devices. Content ranges from Original productions to popular American series, Hollywood blockbusters, British imports as well as Made in Canada fare.
Cost: $5.99/mo (standard w/ ads) / $16.49/mo (standard) / $20.99/mo (premium)
---

Paramount+ is an online streaming subscription service that delivers top-rated network programming, including hit shows and thousands of episodes on demand, along with your favourite TV classics, original series and CBSN, our 24/7 live news channel, wherever you want, when you want it!
**Free 7 day trial**
Cost: $9.99/mo
---

Watch exclusive Amazon Originals, popular movies, TV shows, sports, and live events.  Subscription also includes access to the Prime Video Store and Prime Video Channels- premium & specialty channels that members can subscribe to with no long-term commitments and no additional apps to download.  Prime Video Channels include: Stack TV (Global TV & 16 Corus specialty channels), AMC+, BritBox, Citytv+, Discovery+, Hayu, Paramount+ Canada, Shudder, Starz Canada, Sundance Now & Super Channel.
**Free 30 day trial**
Cost: $9.99/mo or $99.00/year

---

Brought to you by AMC Networks, Shudder is an experience unlike any other. The only premium streaming service for both casual and super fans of thrillers, suspense and horror.
**Free 30 day trial**
Cost: $5.99/mo **Available via Amazon Prime Video Channels**

---

Sundance Now is a premium streaming video service offering original and exclusive dramas, comedies, and true crime series, in addition to award-winning movies from every genre, including foreign-language and documentary features—all streaming commercial-free.
**Free 30 day trial**
Cost: $6.99/mo **Available via Amazon Prime Video Channels**

---

The Criterion Channel offers classics and discoveries from around the world, thematically programmed with special features, on a streaming service brought to you by the Criterion Collection.
**Free 7 day trial**
Cost: US$10.99/mo or US$99.99/year
---

YouTube Premium gives you access to all the same great content that's available on YouTube, but with some additional perks:
Ad-Free
Content available offline
Watch or listen while using other apps
Free access to Google Music
**Free 30 day trial**
Cost: $11.99/mo or $119.99/year
$6.99/mo (For students)
$22.99/mo (Family plan, share membership with up to 5 members of your household)
---
---
NON-FICTION

CuriosityStream is the award-winning destination for documentary series and features covering every topic from space exploration to adventure to the secret life of pets. With thousands of titles, including exclusive originals, CuriosityStream delivers shows across the full spectrum of the non-fiction genre to demystify science, nature, history, technology, society, lifestyle and more.
Cost: US$4.99/mo or US$29.99/year (Standard) / US$9.99/mo or US$52.49/year (Smart Bundle)
---

Discovery+ offers instant, unlimited access to more than 55,000 episodes of 2,500+ current and classic shows from the most beloved TV brands, including Discovery, Animal Planet, Food Network, HGTV, TLC and more. Fresh new series to inspire, inform and entertain you are added all the time, from lifestyle and true crime to home improvement, food, adventure and more.  The service also includes exclusives and discovery+ Originals – exciting, can't-miss series and specials you won't see anywhere else including exclusive streaming access to the BBC's largest natural history offering, featuring shows like Planet Earth, Blue Planet and Frozen Planet.
Cost: $4.99/mo (with ads) / $6.99/mo (ad-free)

---

Hayu is the place to watch your favourite reality shows whenever and wherever you want. With loads of shows the same day as the U.S. and thousands of episodes of binge-worthy Box Sets from the start.  Access to over 6500 episodes of popular reality series such as Keeping Up With the Kardashians, The Real Housewives, Top Chef, Million Dollar Listings, Below Deck and Dance Moms.
**Free 30 day trial**
Cost: $6.99/mo **Available via Amazon Prime Video Channels**

---
---
KIDS / ANIMATION

Ameba is a children's video streaming service that is full of active, engaging and intelligent programming. Our kids TV shows and kids music videos are designed to spark children's curiosity, empower them to explore, and develop skills that will help them with school and prepare them for life.
Cost: Free with ads (Access to limited content only)
Premium plan: $4.99/mo or $19.99/year (Complete access to all content and ad-free)
---

Crunchyroll is an on-demand streaming service primarily focused on Japanese animation including anime, manga & dorama. It is available worldwide and has the largest streaming catalogue of licensed anime.
**Free 14 day trial**
Cost: Free with ads (Access to limited anime & drama)
FAN: $9.99/mo
MEGA FAN: $12.49/mo or $124.99/year
---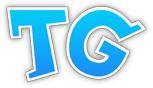 Toon Goggles is the premier on-demand entertainment destination for children, offering a vast and diverse amount of animated and live-action programs, engaging games, radio and news.
**Free 30 day trial**
Cost: Free with ads (Access to limited content)
Premium: $1.99/mo (Access to Unlimited ad-free content)
---
---
MUSIC

Stingray Qello is the world's leading OTT streaming service for full-length concerts and music documentaries on-demand – reaching users in more than 160 countries. Stingray Qello' ever-expanding library spans all musical genres from Classic Rock, Progressive Rock, Blues, Pop, Country, Metal, Folk, Rock, Jazz, EDM, Indie, Christian & Gospel, Singer Songwriter and more.
**Free 7 day trial**
Cost: $11.99/mo
---
---
SPORTS

DAZN is Canada's home of the greatest sporting competitions in the world, including NFL, Bellator and MLB. DAZN is the only way to get unlimited access to every live NFL game this coming season with NFL Game Pass, NFL RedZone and NFL Sunday Ticket. You can also livestream top European soccer including every UEFA Champions League & UEFA Europa League fixture as well as UEFA Europa Conference League, UEFA Super Cup, UEFA Women's Champions League, UEFA Nations League & European Qualifiers. And for the die-hard fans, DAZN also has EFL Championship, Carabao Cup, Belgian Pro League, DFB-Pokal plus Matchroom Boxing, Rugby Union, WTA Tennis, Cricket, PDC Darts and more – All in HD.
**Free 30 day trial**
Cost: $24.99/mo or $199.99/year
---

FuboTV is the world's only sports-focused live TV streaming service with top leagues and teams, plus popular shows, movies and news for the entire household.  FuboTV Canada has exclusive rights to English Premier League & Italian Serie A soccer.
Cost:
Entertainment: $14.99/mo (55 channels, Premier League, Serie A, 250hrs Cloud DVR Space)
Soccer: $24.99/mo or $199.99/year (46 channels, Premier League, Serie A, 250hrs Cloud DVR Space)
Premium: $39.99/mo or $379.99/year (66 channels including STACKTV, Premier League, Serie A, 1000hrs Cloud DVR Space)
---

Stream live and on-demand MLB games from Spring training to the World Series. Includes access to almost 300 spring training games with no blackout restrictions as well as all 2430 regular season games, the all-star game and the World Series. NOTE: All Live Blue Jay games available for streaming on Sportsnet NOW only. Blue Jay games will be available on MLB.TV in the Archive section, 90 minutes after they air.
MLB.TV offers the following features:
Home & Away broadcasts
Multi-view
Audio overlay
MLB Audio
LIVE Game DVR Controls
Full Game Archives
Pitch-by-Pitch Tracking
Clickable Linescores
Catch-Up Feature
Cost:
$24.99/mo or $119.99/year for Season pass
$19.99/mo or $104.99/year for Individual Team pass
---

Streaming service that gives fans access to all games for USA based teams as Toronto Raptors games are broadcast nationally on TV. Aside from live games, NBA League Pass also offers you the ability to customize your viewing experience:
Personalized Broadcasts
Interactive Stats
Condensed Format
Cost:
League Pass: $19.99/mo or $119.99/season (stream every game live or on demand, NBA TV coverage)
League Pass Premium: $25.99/mo or $179.99/season (stream on 2 devices at the same time, access to more classic games)
Team Pass: $17.99/mo
---

OneSoccer is the new home of Canadian Soccer, a streaming service owned by media giants MediaPro.  Watch live soccer games on demand from any device.  OneSoccer currently has the rights to the following leagues/competitions:
Canadian Premier League (All games)
Canadian Championship (All games)
Canada Men's and Women's National Team home games
CONCACAF Champions League
CONCACAF Gold Cup (Exclusive rights through 2023)
CONCACAF Nations League
Cost: $12.99/mo or $119.99/year
---

Sportsnet Now gives you 24/7 access to live stream your favourite sports in HD on any screen.
Cost:
SN NOW Standard– $14.99/mo, $49.99 (4-month pass) or $149.99/year
All the essentials. Stream Sportsnet's elite sports lineup & channels.
Over 300 NHL games. Regional blackouts apply*
100+ NBA regular season games
Stream the NHL, NBA, MLB, WNBA, Grand Slam Curling
SN NOW Premium– $34.99/mo or $249.99/year
Over 500 NHL games, including out of market games. Limited blackouts apply**
Stream the NHL, NBA, MLB, WNBA, WWE + Bundesliga, FA Cup, FA Women's Super League, IndyCar, Gallagher Premiership, NRL, Super League Rugby, United Rugby Championship & Grand Slam Curling
---


TSN Direct is a new way to get TSN. This subscription-based streaming service allows Canadian sports fans to enjoy TSN's extensive live and on demand programming, and all you need is an Internet connection. With full access to TSN's five feeds, as well as exclusive bonus streams for major sporting events, TSN Direct is available on your computer, mobile device, Apple TV, Samsung SmartTV, and Xbox One.
Live Stream the CFL, NFL, MLS, MLB, Nascar, F1, Golf, Tennis.
Cost: $19.99/mo or $199.90/year

---
---
LIVE TV

River TV, a VMedia Platform, is the first Canadian live TV and on-demand streaming channel provider with 40+ top channels including a slate of US streaming channels, featuring thousands of hours of original programming.
**Free 30 day trial**
Base Package: $16.99/mo (contains 43+ channels including local stations, specialty channels & exclusive US streaming channels)
Add-ons
Teletoon+: $5.99/mo
Hollywood Suite: $3.99/mo
Super Channel: $9.99/mo
Divertissement Francais: $6.99/mo
---

A multi-channel television package from Corus Entertainment, featuring 16 top-tier linear networks, available via FuboTV, Ignite TV and through Amazon's Prime Video Channels.  STACKTV includes entertainment, drama, lifestyle and kids television channels, delivering audiences the latest episodes live and on-demand.
STACKTV channels: Global, Adult Swim, Cartoon Network Canada, Disney Channel Canada, Disney Junior Canada, Disney XD Canada, Food Network Canada, HGTV Canada, History, Lifetime Canada, National Geographic, Showcase, Slice, Treehouse, W Network and YTV.
**Free 14 day trial**
Cost: $12.99/mo