BritBox has announced an August slate that has everything from new BritBox Original series to highly anticipated returns to across-the-pond favourites. One major highlight is the premiere of The Thief, His Wife and the Canoe, a shocking series starring Eddie Marsan (Ray Donovan, Sherlock Holmes) that pulls the curtain back on a true story of how a man faked his death to fraudulently collect his life insurance payout and avoid bankruptcy. With help from his wife, "Canoe Man" hid right next door, allowing his two sons to believe his death was real. Another can't-miss BritBox Original premiere in August is the visually striking docu-series Reel Britannia, which unpacks the secret behind-the-scenes history of British cinema from the 1960s to present day.
On  August 16, McDonald & Dodds, starring Jason Watkins (The Crown, Hold the Sunset) and Tala Gouveia, makes its highly anticipated return with a third season. Featuring contemporary crime stories told with warmth and humour, the series follows this mismatched duo as they investigate crimes in Britain's historic city of Bath.

August 1, 2022: Pride and Prejudice (2005) | New to BritBox | 1 X 129
This tale of love and values unfolds in the class-conscious England of the late eighteenth century. The five Bennet sisters – including strong-willed Elizabeth (Keira Knightley, Love Actually, Pirates of the Caribbean) and shy Jane (Rosamund Pike, Love in a Cold Climate, Gone Girl) – have been raised by their mother with one purpose in life: finding a husband. When a wealthy bachelor takes up residence in a nearby mansion, the Bennets are abuzz. Amongst the man's sophisticated circle of friends, surely there will be no shortage of suitors for the Bennet sisters. But when Elizabeth meets up with the handsome and seemingly snobbish Mr. Darcy (Matthew Macfadyen, Succession, Death at a Funeral), the battle of the sexes is joined.

August 1, 2022: About A Boy | New to BritBox | 1 X 101
A comedy-drama starring Hugh Grant (Love Actually, Notting Hill) as Will, a rich, child-free and irresponsible Londoner in his thirties who, in search of available women, invents an imaginary son and starts attending single parent meetings. As a result of one of his liaisons, he meets Marcus (Nicholas Hoult, Mad Max: Fury Road, The Great), an odd 12-year-old boy with problems at school. Gradually, Will and Marcus become friends, and as Will teaches Marcus how to be a cool kid, Marcus helps Will to finally grow up. The movie also stars Toni Collette (The Sixth Sense, The Hours).

August 1, 2022: Bean: The Movie | New to BritBox | 1 X 89
Mr. Bean (Rowan Atkinson, Mr. Bean, Johnny English) is an eccentric caretaker working for the British National Gallery in London, England. He is going to get fired by the museum's board of directors because he doesn't do his job, and all he does is sleep. But the board instead decides to send Mr. Bean to Los Angeles, where David Langley (Peter MacNicol, Sophie's Choice, Ally McBeal), curator of a museum in downtown Los Angeles has requested that the board of directors of the British national gallery sends an art scholar to talk about their latest purchase, the famous painting "Whistler's Mother" which military officer General Newton (Burt Reynolds, Boogie Nights, Deliverance) has donated to the museum, at an opening conference. But Mr. Bean's arrival in Los Angeles causes mayhem, as David invites Mr. Bean to stay with his family and begins causing problems for David's marriage. But Mr. Bean doesn't know anything about paintings, and although they think he is a brilliant, eccentric art scholar, he really isn't the right man to protect the painting as his behaviour also threatens the painting.

August 1, 2022: Monty Python's Meaning of Life | New to BritBox | 1 X 107
From the miracle of birth to death, and everything in between, the hilarious British Monty Python troupe attempts to shed light on the significance of existence and the perpetually unanswered questions that torment us all. Through a seven-part series of skits, fundamental parts of our lives such as organized religion, sex education, philosophy, accountancy, contraception, and the joys of having a penis all get the unapologetic Pythonesque treatment. However, as the boys leave no stone unturned to unearth one's purpose in this mortal world, a puzzling and penetratingly metaphysical question remains. In the end, what is the meaning of life?

August 1, 2022: Mr. Bean's Holiday | New to BritBox | 1 X 89
Much to his delight, the clumsy but mainly well-intentioned Mr. Bean (Rowan Atkinson, Mr. Bean, Johnny English) wins a trip to the South of France at the picturesque French Riviera after entering a church fundraiser. Without delay, the loveable man-child Londoner sets off for a relaxing holiday at the sunny beaches of Cannes equipped with a brand-new video camera; however, it is not before long when Bean's dreamy vacation will turn into an odyssey of unforeseen consequences. Inevitably, on his journey across France to finally get to the beach, disaster will follow, but who knows what will happen when Mr. Bean's wild adventure ends up at the renowned Cannes Film Festival. Will Bean catch a glimpse of the sea?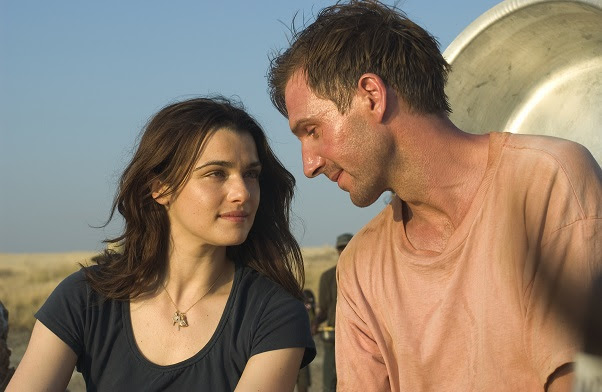 August 1, 2022: The Constant Gardener | New to BritBox | 1 X 129
In a remote area of Northern Kenya, activist Tessa Quayle (Rachel Weisz, Black Widow, The Lobster) is found brutally murdered. Tessa's companion, a doctor, appears to have fled the scene, and the evidence points to a crime of passion. Members of the British High Commission in Nairobi assume that Tessa's widower, their mild-mannered and unambitious colleague Justin Quayle (Ralph Fiennes, The Grand Budapest Hotel, Schindler's List), will leave the matter to them. They could not be more wrong. Haunted by remorse and jarred by rumours of his late wife's infidelities, Quayle surprises everyone by embarking on a personal odyssey that will take him across three continents. Using his privileged access to diplomatic secrets, he will risk his own life, stopping at nothing to uncover and expose the truth – a conspiracy more far-reaching and deadly than Quayle could ever have imagined.

August 1, 2022: The Ipcress File | New to BritBox | 1 X 109
A counter-espionage Agent deals with his own bureaucracy while investigating the kidnapping and brainwashing of British scientists in London. Tasked with investigating the kidnappings and brainwashed reappearances of top scientists, including Dr. Radcliffe (Aubrey Richards, Doctor Who, Endless Night), the insubordinate British spy Harry Palmer (Michael Caine, The Dark Knight, The Prestige) navigates his way through criminals, secret agents, and his superiors. While attempting to bring in the suspect Bluejay (Frank Gatliff, Agatha Christie's Miss Marple, Microbes and Men), Palmer discovers a mysterious audiotape labelled "IPCRESS," an inconspicuous but ominous piece of evidence.

August 5, 2022: Extras | New to BritBox | 12 X 30, 1 X 80
Created by and starring Golden Globes and BAFTA winners Ricky Gervais (The Office, The Invention of Lying) and Stephen Merchant (The Barking Murders, The Office), this comedy series is based on the mundane tedium of life as a lowly supporting artist. Bitter, grumpy, sarcastic actor Andy Millman (Ricky Gervais) gave up his day job five years ago in the hope of achieving fame and fortune. So far, he's yet to land a speaking part, let alone saunter down the red carpet to pick up a BAFTA. He remains optimistic, however, as rubbing shoulders with the A-list on-set only serves to reinforce his belief that the big time is just a job or two away. If only his agents weren't so stupendously useless. Andy and best friend Maggie (Ashley Jensen, Ugly Betty, The Lobster), also a bit-part actor of little repute, can usually be found in the green room swigging coffee, bitching about their peers or whining about their lot in life. Either that or Andy is ingratiating himself with the latest producer in the hope of getting a line to deliver, while hopeless romantic Maggie falls head over heels in love, again. From Kate Winslet's Nazi-battling nun to Ben Stiller's narcissistic film director, the impressive array of guest stars are forced into mercilessly self-mocking pastiches of their public personas.

August 7, 2022: Reel Britannia | BritBox Original, North American Premiere, BritBox Exclusive | 3 X 60, 1 X 80
A bold, ambitious and visually striking docu-series that tells the colourful and far-reaching story of modern British cinema in all of its vibrancy. Decade by decade from 1960, Reel Britannia combs through how cinema held a broken mirror up to society to reflect on the youth revolution of the 1960s, the grit of the 1970s, the social divide of the 1980s, the new hope of the 1990s and the social disillusionment of the 00s. The series creates a unique portrait of British Cinema and tells the secret behind-the-scenes history and wild stories of one of our greatest art forms. From Ken Loach's Poor Cow, Tony Richardson's A Taste of Honey, and Horace Ove and Earl Cameron's emergence as early Black film talents in the 60s, to British Asian cinema scaping the mainstream in the 2000s in the backdrop of Tony Blair's government, Reel Britannia examine the British society, culture and beliefs through the lens of cinema.

August 16, 2022: McDonald & Dodds S3 | BritBox Original, North American Premiere, BritBox Exclusive | 3 X 120 | Airs Weekly
They're back! McDonald & Dodds, starring Jason Watkins (The Crown, Hold the Sunset) and Tala Gouveia (Click & Collect, Cold Feet), return for a third season of cozy mysteries. Highly ambitious DCI McDonald (Gouveia) and her unlikely veteran partner, DS Dodds (Watkins), put their differences aside to tackle crime at the very heart of the seemingly sleepy Avon Valley. This season, the pair is called to investigate the mysterious deaths of a young woman, a famous Formula 1 driver and a wealthy businessman.

August 23, 2022: The Thief, His Wife and the Canoe | BritBox Original, North American Premiere, BritBox Exclusive | 4 X 60
Eddie Marsan (Ray Donovan, Sherlock Holmes) stars in this four-part BritBox Original series adapting the real-life story of John Darwin, a former teacher and prison officer who faked his death in 2002 to fraudulently collect his life insurance payout and avoid bankruptcy. His wife (Monica Dolan, W1A, Eye in the Sky) played the grieving widow while police investigated his disappearance, their sons had no idea that their father was actually hiding in an apartment in the house next door. This gripping and surprising true crime series is told through Anne Darwin's eyes. We delve deep into a woman who appears to be under her husband's control and who argued at trial she had been coerced to go along with it all. Was she to blame for her part in her husband's absurd scheme?