NEW RELEASES
---
---
COMEDY

Anthology series about the journey from first love to lasting love, and how the people we're with along the way make us into who we are when we finally end up with someone forever.
Genre: Romantic comedy / Anthology
No. of Seasons: 1
Status: Renewed for a Second season; premiere TBA
Canadian Broadcast: Crave
---

Search Party depicts the lives of New York City resident Dory Sief (Alia Shawkat) and her self-absorbed friends: passive boyfriend Drew Gardner (John Reynolds), flamboyant show-off Elliott Goss (John Early), and flighty actress Portia Davenport (Meredith Hagner). Serving as a contrast to the group is Dory's ex-boyfriend Julian Marcus (Brandon Micheal Hall), a journalist whose blunt nature frequently puts him into conflict with others.
Genre: Dark comedy / Mystery
No. of Seasons: 3
Status: Renewed for Fourth Season; premiere TBA
Canadian Broadcast: N/A
---
---
DRAMA

Set in crowded, expensive London, Trigonometry follows a cash-strapped couple who open their small apartment to a third person, discovering a new way to live – and love – in the process.
Genre: Drama
No. of Seasons: 1
Status: Series premiered May 27, 2020 (USA) / July 3, 2020 (Canada)
Canadian Broadcast: CBC Gem
---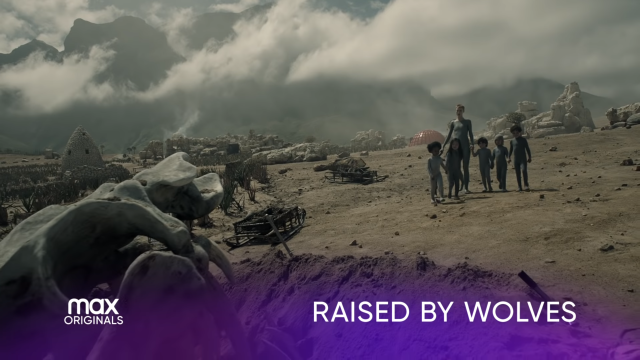 Raised by Wolves centers around "two androids — Father and Mother — tasked with raising human children on a mysterious new planet. As the burgeoning colony of humans threatens to be torn apart by religious differences the androids learn that controlling the beliefs of humans is a treacherous and difficult task.
Genre: Sci-Fi / Drama
No. of Seasons: 1
Status: Renewed for a Second season; series premiered September 3, 2020
Canadian Broadcast: Crave, CTV Sci-Fi Channel
---
---
ANIMATION

Four new specials that continue the Adventure Time stories that captured imaginations and introduced unlikely heroes Finn and Jake, best buds who traversed the mystical Land of Ooo and encountered its colorful inhabitants. The first of these specials is BMO, which follows the lovable little robot on a new adventure.
Genre: Adventure / Science fantasy
No. of Seasons: 4 specials
Status: Series premiered June 25, 2020
Canadian Broadcast: N/A
---

Regular Show creator J.G. Quintel's animated series about a millennial couple, their five-year-old daughter and their divorced friends.  It was originally set to air on TBS, but was delayed several times and is now headed to HBO Max as an original.
Genre: Sitcom
No. of Seasons: 1
Status: Series premiered July 9, 2020
Canadian Broadcast: N/A
---

The classic Looney Tunes characters will be featured in 80 new episodes, each 11 minutes long and comprised of animated shorts that vary in length and include adapted story lines for today's audience.
Genre: Comedy / Slapstick
No. of Seasons: 1
Status: Series premiered May 27, 2020
Canadian Broadcast: N/A
---

Two best friends go to a magic sleep-away camp, where nothing is what it seems.
Genre: Comedy / Fantasy
No. of Seasons: 2
Status: Season 2 premiered June 18, 2020
Canadian Broadcast: Teletoon
---

Eight-year-old Tiggy and his gadget-building cat, Gweeseek, search for the lost items of Wee Gee City. With Tiggy's cheerful attitude and Gweeseek's exceptional inventing capabilities, the duo navigate day-to-day dilemmas at the Department of Lost and Found.
Genre: Comedy / Sci-fi
No. of Seasons: 1
Status: Series premiered July 23, 2020
Canadian Broadcast: N/A
---

New animated series explores Fungietown with Seth, a science-loving elementary school student who loves making new discoveries and going on adventures. While Seth is on the hunt for the next great scientific discovery, he'll constantly stir up trouble for the other inhabitants of his fun-loving town.
Genre: Comedy / fantasy
No. of Seasons: 1
Status: Series premiered August 20, 2020
Canadian Broadcast: N/A
---

Gremlins: Secrets of the Mogwai: How did Gizmo and his kind become the gremlins? That's what the prequel series will explore, with at least 10 episodes dedicated to Gizmo's history before the iconic '80s movies.
Genre: Comedy / fantasy
No. of Seasons: 1
Status: Series premieres 2021
Canadian Broadcast: N/A
---
---
COMING SOON
THE FLIGHT ATTENDANT
Flight attendant Cassandra Bowden (Kaley Cuoco) wakes in her hotel room hungover from the night before in Dubai with a dead body lying next to her. Afraid to call the police, she continues her morning as if nothing happened, joining the other flight attendants and pilots traveling to the airport. In New York, she is met by FBI agents who question her about her recent layover in Dubai. Still unable to piece the night together, she wonders if she could be the killer.
Genre: Drama / Thriller
No. of Seasons: 1
Status: Series premieres Fall 2020
Canadian Broadcast: Crave
---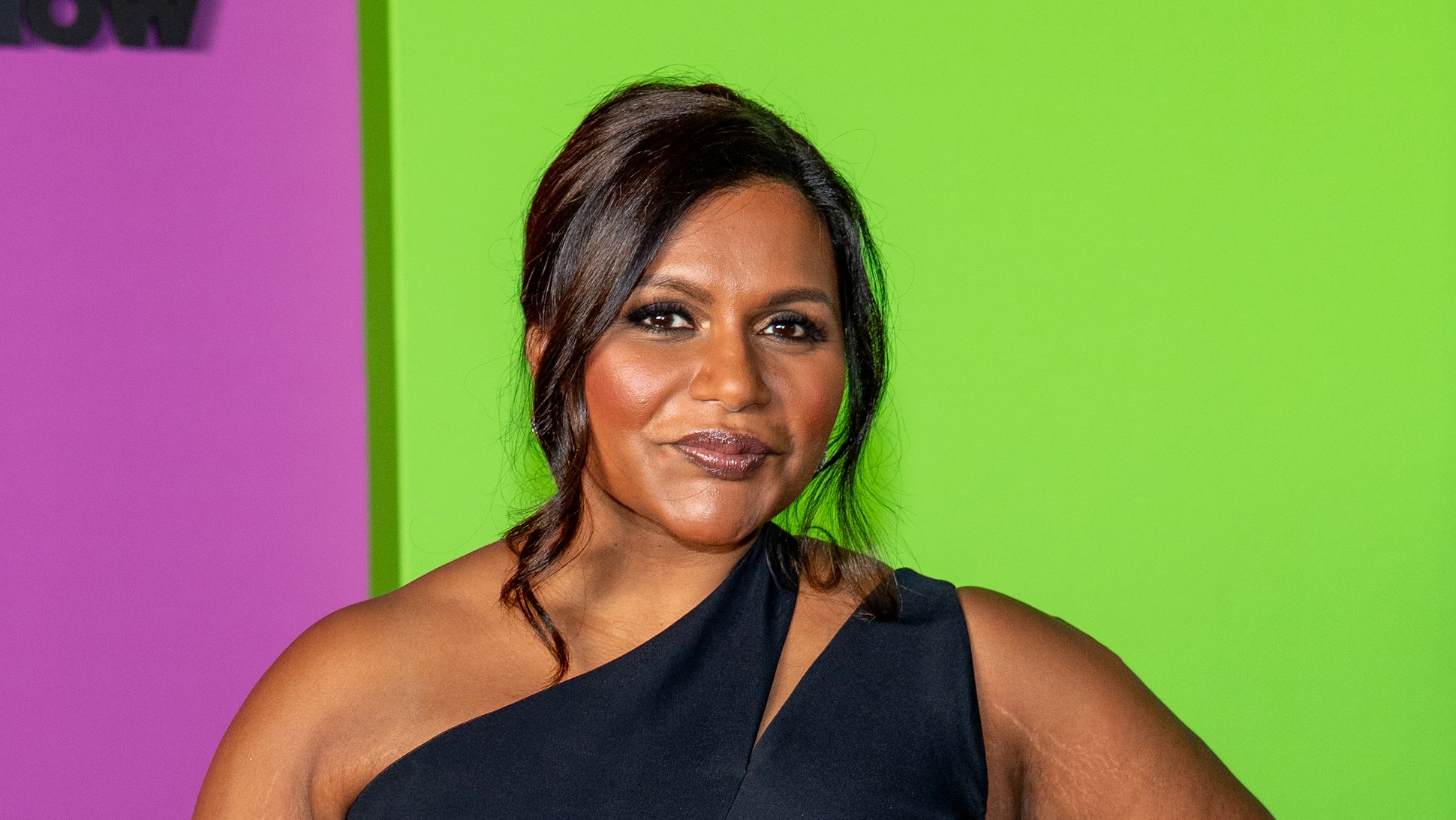 THE SEX LIVES OF COLLEGE GIRLS
New comedy from Mindy Kaling that follows three 18-year-old college freshman roommates attending the fictional Evermore College. "A bundle of contradictions and hormones, these sexually active college girls are equal parts lovable and infuriating".
Genre: Comedy / drama
No. of Seasons: 1
Status: Series premieres 2021
Canadian Broadcast: Crave
---
GOSSIP GIRL
Set after the events of the 2007 CW series, this sequel series will follow a new set of Upper East Siders, the scandals that unfold in their inner circle, and the trials and tribulations of private school life.
Genre: Teen drama
No. of Seasons: 1
Status: Series premieres 2021
Canadian Broadcast: Crave
---

Ansel Elgort will try to end corruption in the eponymous police department in this new series based on Jake Adelstein's 2010 memoir of the same name.
Genre: Crime drama
No. of Seasons: 1
Status: Series premieres 2021
Canadian Broadcast: N/A
---
---
IN DEVELOPMENT
COMEDY / DRAMA
Americanah: Twitter dreams come true with this series created by Danai Gurira and starring Lupita Nyong'o (who will also executive produce). The 10-episode limited series is based on the bestselling novel of the same name by Chimamanda Ngozi Adichie.
Beth & Sam: This series is a romantic comedy about two women who seemingly have every reason not to be together — including the fact that one of them is supposedly straight and married.
Circe: An epic fantasy based on the recent bestseller about one of the most evocative goddesses in Ancient Greece.
Crime Farm: Nicole Kidman produces this psychosexual love story that follows Selma and Richard Eikelenboom, forensic homicide experts whose marriage thrives on their all-consuming investigations into the depravity of the world's most notorious criminals, but is challenged by a particularly demanding case.
Dune: The Sisterhood: Denis Villeneuve will accompany his star-studded film adaptation of Dune with a companion series on HBO Max, titled Dune: The Sisterhood. The series will center on on the women of Bene Gesserit as they navigate the political framework of The Imperium to make way for the planet Arrakis.
Duster: J.J. Abrams and LaToya Morgan will co-write this action thriller set in the '70s southwest and centered on a getaway driver for a growing crime syndicate that goes from "awful to wildly, stupidly, dangerously, awful."
DC Superhero High: Ever wonder what Batman was like in high school? Elizabeth Banks' half-hour comedy shows teens trying to figure out the day-to-day pressures of high school, unaware that they will grow up to be some of DC's most iconic heroes.
The Green Lantern: Greg Berlanti is taking his DC Empire to space. The super producer promises that Green Lantern will be the biggest DC show his team has ever created, though other details about the superhero show were scarce at the time of the announcement.
The Griswolds: TV adaptation of the Griswold family from National Lampoon's Vacation films; the series will follow the family and explore their daily lives in the suburbs of modern-day Chicago.
Grease: Rise of the Pink Ladies: Get out your T-Bird and Pink Lady jackets, because Grease is back, baby! The musical series will take place in the '50s, just like the original musical, and will explore "the peer pressures of high school, the horrors of puberty, and the roller coaster of life in Middle America with a modern sensibility."
Head of the Class: A re-imagining of the 1986 ABC hit, Head of the Class follows a group of overachieving high school students who meet their greatest challenge — a teacher who wants them to focus less on grades and more on experiencing life.
Justice League Dark: One of three J.J. Abrams projects placed at the streaming service, the tentatively named Justice League Dark will feature characters from the titular comic book run, but details are still being developed.
Made for Love:  Dark comedy starring Cristin Milioti and Ray Romano, based on the novel of the same name by Alissa Nutting.  A woman escapes from her marriage but discovers her husband had her fitted with a high tech tracking device.
Overlook: This Stephen King-inspired genre piece will feature characters from The Shining and will tell stories from the most famous haunted hotel in fiction. It's produced by J.J. Abrams and his company Bad Robot.
Rap Sh*t: Issa Rae's next comedy follows a group of female rappers from outside of Miami trying to make it to the next level of their careers.
Station Eleven: Science fiction miniseries that depicts the aftermath of a flu pandemic that wipes out the majority of the world's population. Based on the 2014 post-apocalyptic novel Station Eleven.
Starstruck: This comedy series follows 20-something Rose, a millennial in London, juggling two dead-end jobs and navigating the awkward morning-after when she discovers the complications of accidentally sleeping with a movie star.
Strange Adventures: Strange Adventures is a DC hero anthology series that will tell one-hour "morality tales" featuring characters across the DC Comics library.
The Uninhabitable Earth: Anthology series inspired by the best-selling novel of the same name by David Wallace-Wells. Each episode will focus on a fictional story of what could happen if we continue to allow our Earth to cook like a baked potato.
Tooned Out: An every man (Christopher Lloyd) begins seeing iconic cartoon characters who help him to understand the meaning of life.
ANIMATION
10-Year-Old-Tom: Focuses on a 10-year old named Tom, who deals with adult corruption daily. They have good intentions but are terrible role models.
Aquaman: King of Atlantis: Three-part animated series that will begin with Aquaman's first day on the job as king of Atlantis. Luckily, he has his two royal advisors to back him up – Vulko, the scholar, and Mera, the water controlling warrior-princess. Between dealing with unscrupulous surface dwellers, elder evils from beyond time and his own half-brother who wants to overthrow him, Aquaman is going to have to rise to the challenge and prove to his subjects, and to himself, that he's the right man for the trident.
The Boondocks: A re-imagined revival of the Peabody Award-winning satirical animated comedy, premiering in 2021.
Jellystone: Your favorite Hanna-Barbera characters will come together in Jellystone to live, work, and stir up trouble for their neighbours. The iconic character cast includes Yogi Bear, Boo Boo, Yakky Doodle, Jabberjaw, Snagglepuss, Huckleberry Hound and more.
Little Ellen: Animated series from Ellen DeGeneres, will follow a 7-year-old version of the talk show host during her childhood adventures in New Orleans.
Mecha Builders: The Sesame Street universe will expand with a new animated spin-off featuring Sesame Street characters in robot animation style.
Santa Inc.: This Christmas-themes adult animated comedy series follows the story of Candy Smalls (Sarah Silverman), the highest-ranking female elf in the North Pole. When Santa Claus' (Seth Rogen) successor is poached by Amazon on Christmas Eve, Candy gets the opportunity to pursue her ultimate dream — to be the first female Santa Claus in the history of Christmas.
The Prince: Animated comedy from Family Guy producer Gary Janetti, which will be a satirical look at the current royal Windsors as told through the eyes of young Prince George, William and Kate's eldest son.