Today, Global announced its schedule of brand new specials that are sure to bring viewers holiday cheer this festive season. First, on Friday, November 24 at 8 p.m. ET/PT, in what is now an annual tradition, Cedric the Entertainer presents The Greatest @Home Videos Holiday Special. Santa's sleigh then takes viewers to Tennessee for two specials: Christmas at Graceland on Wednesday, November 29 at 10 p.m. ET/PT celebrating Elvis Presley from his historic estate and Christmas at the Opry on Thursday, December 7 at 8 p.m. ET/PT hosted by Wynonna Judd.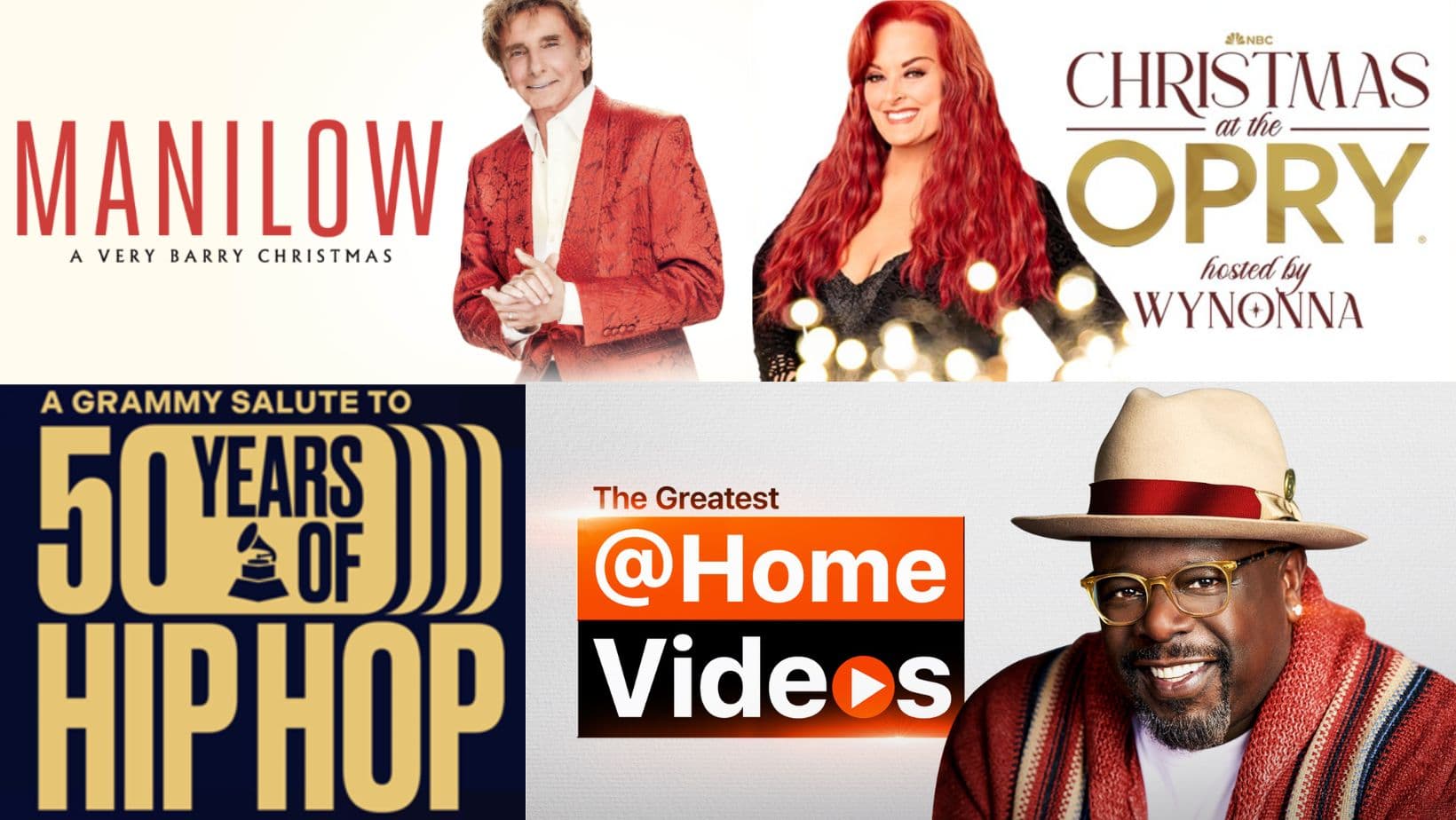 Next, it's off to California on Sunday, December 10 at 8:30 p.m. ET / 8 p.m. PT for its A GRAMMY® Salute to 50 Years of Hip-Hop taped live from Inglewood, Cal. Fanilows and music lovers alike rejoice as Global takes viewers to Las Vegas with Barry Manilow's A Very Barry Christmas on Monday, December 11 at 10 p.m. ET/PT.



These new specials join the previously announced Big Brother Reindeer Games to round out Global's new holiday programming.
"Global's lineup of brand new festive specials brings music, laughter and joy to Canadian audiences, while continuing to deliver viewers the brightest stars in entertainment today," said Troy Reeb, Executive Vice President, Networks and Content, Corus Entertainment. "In addition, viewers still have many more supersized episodes of Canada's #1 show this fall* Survivor to look forward to every Wednesday as well as Global's regular schedule of unforgettable primetime hits as they celebrate this holiday season."
GLOBAL'S 2023 HOLIDAY SPECIALS SCHEDULE
***All times are ET and subject to change*** 

FRIDAY, NOVEMBER 24
8 p.m. –­ The Greatest @Home Videos Holiday Special 
Santa Claus comes to town for a very merry visit as host Cedric the Entertainer unwraps fun and festive videos, including his personal favourite 12 Videos of Christmas.
WEDNESDAY, NOVEMBER 29
10 p.m. –­ Christmas at Graceland
Christmas at Graceland will bring together the legacy of Elvis Presley and the spirit of the holiday season in this new live music special. Christmas at Graceland will feature music's biggest stars celebrating the King of Rock 'n' Roll, his music, and his favourite time of year, live from his iconic home, Graceland.

THURSDAY, DECEMBER 7
8 p.m. – Christmas at the Opry
Country music fans, rejoice! An exciting new country music special, Christmas at the Opry, is coming to Global this holiday season. Featuring the best and brightest voices in country music, the festive two-hour musical event will treat viewers to a variety of Christmas favourites, holiday classics, and today's biggest hits in front of a live audience. The best part? It will be hosted by the one and only, GRAMMY® Award-winning country superstar, Wynonna Judd.

SUNDAY, DECEMBER 10
8:30 p.m. – A GRAMMY® Salute to 50 Years of Hip-Hop
A GRAMMY® Salute to 50 Years of Hip-Hop is a once-in-a-lifetime live concert special celebrating the 50th anniversary of hip-hop in a two-hour tribute special that will feature exclusive performances from hip-hop legends and GRAMMY® Award-winning artists including Common, LL COOL J, Queen Latifah, Questlove, De La Soul, Remy Ma and more.
MONDAY, DECEMBER 11
10 p.m. – Barry Manilow's A Very Barry Christmas
With a Vegas-sized backdrop and Barry's world class band, the evening will feature the best of Manilow's greatest hits, including "Copacabana," "Mandy," "I Write the Songs" and ""Looks Like We Made It" along with several holiday favourites.
Global's lineup of hit series and specials are available to stream anytime on STACKTV, the Global TV App and GlobalTV.com.