New TV shows return with a vengeance, although many are foreign series broadcasters have acquired to fill holes in their schedules until scripted content returns.  The final 2 weeks of September see the premiere of 12 new series, the return of fan favourite The Masked Singer and awards shows return with The Emmys an CMA Awards. New series premiering in the next two weeks include Peacock originals Brave New World, Hitmen & Intelligence, HBO's new limited series' The Third Day and We Are Who We Are, Apple TV's new Espionage thriller Tehran, Amazon Prime Video's new drama Utopia and new drama Ratched from Netflix.  In addition, Absentia, In The Dark, Jann and Our Cartoon President return with all-new seasons.
Other highlights include the premiere of new reality series I Can See Your Voice, new competition series Big Time Bake on Food Network and new documentary Magic of Disney's Animal Kingdom on Disney+.  In addition, ABC's summer game night returns in the Fall with new episodes of Celebrity Family Feud, Match Game & Press Your Luck.
Happy Viewing!
SUNDAY SEPTEMBER 13

Bakeaway Camp with Martha Stewart – SEASON 1 FINALE (Food Network Canada @ 8pm ET)
Our Cartoon President – Season 3 Fall Premiere (Crave 1 @ 8:30pm ET)

BRAVE NEW WORLD – SERIES PREMIERE (Showcase @ 9pm ET)
Based on the book by Aldous Huxley, the series "imagines a utopian society that has achieved peace and stability through the prohibition of monogamy, privacy, money, family, and history itself."
Brother vs. Brother – SEASON 7 PREMIERE (HGTV Canada @ 9pm ET)

INTELLIGENCE – SERIES PREMIERE (Showcase @ 10pm ET)
Somewhere between MI5, MI6 and the malfunctioning third-floor printer at the U.K.'s labyrinthine Government Communications Headquarters, an arrogant, maverick NSA liaison arrives from the U.S. to join a ragtag bureaucracy of cybersecurity misfits. With all the swagger of John Wayne and none of the substance, the Yankee liaison enlists the help of a junior systems analyst in a workplace power grab. It's a move that threatens to upend the team's directives — if only it weren't miraculously, possibly completely coincidentally, leading to actual crisis aversion.


HITMEN – SERIES PREMIERE (Showcase @ 10:30pm ET)
Fran and Jamie are best friends and business partners – they just happen to kill people for a living. Having stumbled into a career in contract killing, the misfit duo are definitely not your typical killers for hire.
MONDAY SEPTEMBER 14


WIRELESS – SERIES PREMIERE (Quibi)
From executive producer Steven Soderbergh comes a suspense thriller like no other. Take the story into your own hands with Quibi's unique rotation technology to experience a young man's struggle for survival first hand.
Dancing with the Stars – SEASON 29 PREMIERE (Citytv and ABC @ 8pm ET)
Halloween Baking Championship – SEASON 6 PREMIERE (Food Network Canada @ 9pm ET)

THE THIRD DAY – SERIES PREMIERE (HBO Canada @ 9pm ET)
Starring Jude Law and Naomie Harris, this limited series is told in two parts, "Summer" and "Winter." In "Summer" a man named Sam is drawn to the mysterious British island of Osea, while "Winter" follows single mother Helen as she comes to the island seeking answers.

WE ARE WHO WE ARE – SERIES PREMIERE (HBO Canada @ 10pm ET)
Two American kids who live on a U.S. military base in Italy explore friendship, first love, identity, and all the messy exhilaration and anguish of being a teenager.

BIG TIME BAKE – SERIES PREMIERE (Food Network Canada @ 10pm ET)

Four bakers create cookies, cupcakes and a showpiece cake in six hours of nonstop competition. Host
Buddy Valastro
and guest judges visit each kitchen to taste and critique the bakers' creations while the clock continues to tick down. The winning baker gets to finally relax on a dream vacation of their choice.
TUESDAY SEPTEMBER 15


MICHAEL MCINTYRE: SHOWMAN – COMEDY SPECIAL (Netflix)
Charming comic Michael McIntyre talks family, technology, sharks, accents and the time he confused himself for a world leader in this stand-up special.
In The Dark – SEASON 2 PREMIERE (CTV2 @ 8pm ET)
WEDNESDAY SEPTEMBER 16


DEVILS – SERIES PREMIERE (W Network @ 9pm ET)
An international thriller that follows Massimo Ruggero (Alessandro Borghi) the charismatic yet ruthless Head of Trading at NYL, one of the world's most important investment banks, and his mentor, NYL's CEO Dominic Morgan (Patrick Dempsey). After Dominic appoints another colleague over Massimo following a bitter promotion battle, Massimo finds himself named prime suspect in a murder investigation. Fighting to clear his name, Massimo becomes involved in an intercontinental financial war and is forced to choose between supporting Dominic or going up against him.
55th Academy of Country Music Awards – Awards Show (Global and CBS @ 8pm ET)
THURSDAY SEPTEMBER 17

The Great Food Truck Race – SEASON 12 PREMIERE (Food Network Canada @ 10pm ET)
Windy City Rehab – SEASON 2 PREMIERE (HGTV Canada @ 10pm ET)
FRIDAY SEPTEMBER 18


RATCHED – SERIES PREMIERE (Netflix)
In 1947, Mildred Ratched begins working as a nurse at a leading psychiatric hospital. But beneath her stylish exterior lurks a growing darkness.
SUNDAY SEPTEMBER 20

60 Minutes – SEASON 53 PREMIERE (Global and CBS @ 7:30pm ET)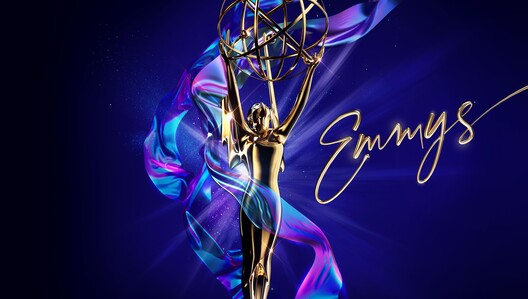 72nd Emmy Awards – Awards Show (CTV and ABC @ 8pm ET)
Awards show celebrating and honouring television's best; Jimmy Kimmel hosts; H.E.R. performs.
MONDAY SEPTEMBER 21

Jann – SEASON 2 PREMIERE (CTV @ 8pm ET)

L.A.'S FINEST – SERIES PREMIERE (FOX @ 8pm ET)
Taking on the most dangerous criminals in Los Angeles while skirting the rules, and speed limits, LAPD detectives, Syd Burnett (Gabrielle Union) and Nancy McKenna (Jessica Alba), become a force to be reckoned with – on the streets, and in each other's lives.

FILTHY RICH – SERIES PREMIERE (CTV and FOX @ 9pm ET)
A southern Gothic family drama in which wealth, power and religion intersect – more correctly, collide – with outrageously soapy results.
Manhunt: Deadly Games – SEASON 2 PREMIERE (Global and CBS @ 10pm ET)
WEDNESDAY SEPTEMBER 23

America's Got Talent – SEASON 15 FINALE (Citytv and NBC @ 8pm ET)
The Masked Singer – SEASON 4 PREMIERE (CTV and FOX @ 9pm ET)

WOKE – SERIES PREMIERE (FX Canada @ 10pm ET)
Inspired by the life and work of artist Keith Knight, comedy series Woke takes an absurdly irreverent look at identity and culture as it follows Keef, an African-American cartoonist finally on the verge of mainstream success when an unexpected incident changes everything.

I CAN SEE YOUR VOICE – SERIES PREMIERE (Global and FOX @ 10pm ET)
Each week one contestant will have the chance to win a cash prize if he or she can tell the difference between the good and bad singers, without ever hearing them sing a note.  Hosted and executive-produced by actor-comedian Ken Jeong.

DODGEBALL THUNDERDOME – SERIES PREMIERE (Discovery Channel Canada @ 10pm ET)
Contestants compete for glory and $25,000 cash in an arena unlike any other; a dodgeball deity tests his mettle; a fitness model shows she can do more than just look the part; Aaron Rodgers tries his hand at a brand-new ballgame.
THURSDAY SEPTEMBER 24

Celebrity Family Feud – Season 7 Fall Premiere (Citytv and ABC @ 8pm ET)
Press Your Luck – Season 2 Fall Premiere (Citytv and ABC @ 9pm ET)
Absentia – SEASON 3 PREMIERE (Showcase @ 9pm ET)
Match Game – Season 5 Fall Premiere (Citytv and ABC @ 10pm ET)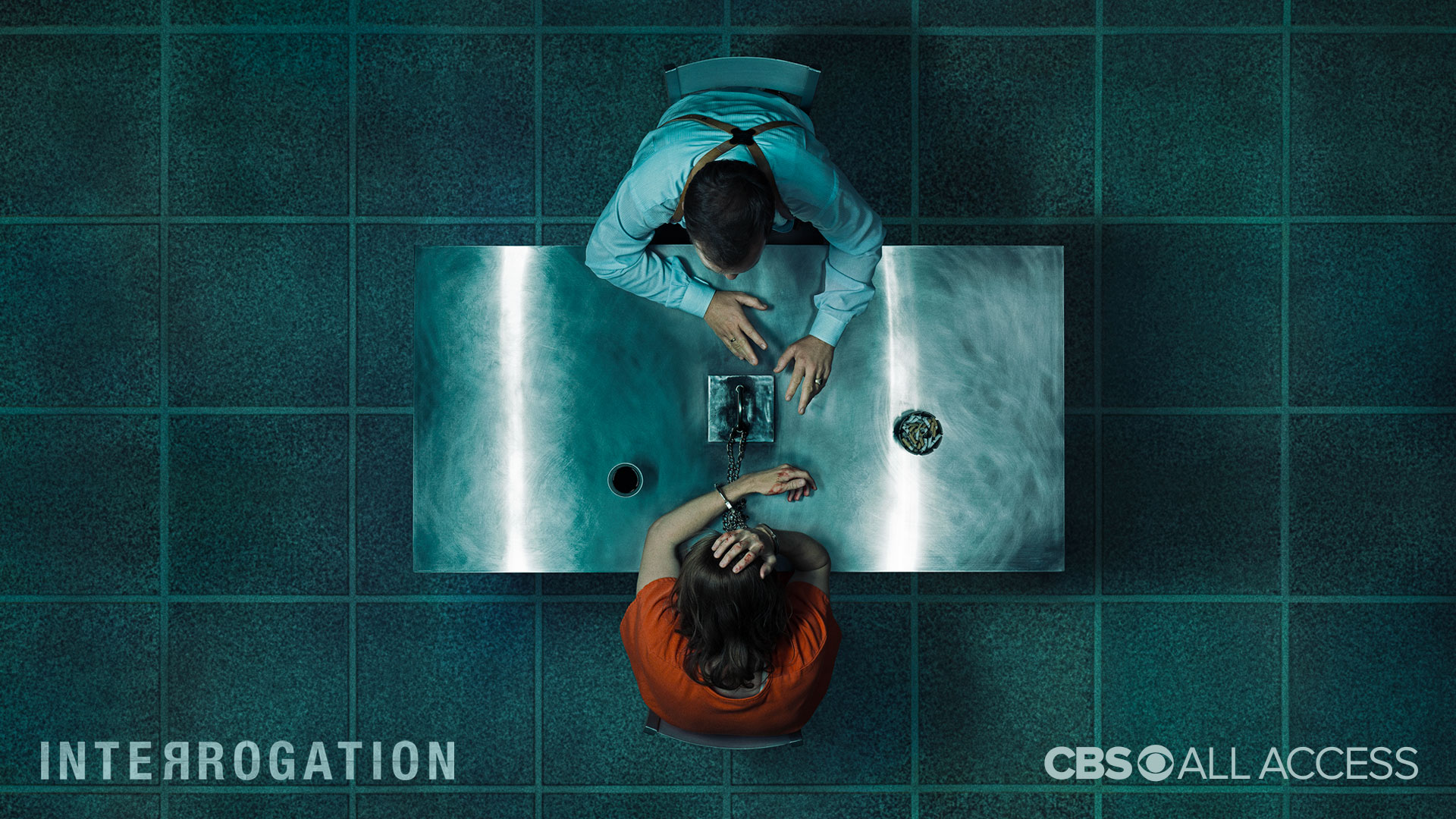 INTERROGATION – SERIES PREMIERE (Showcase @ 10pm ET)
American true crime series Interrogation intrigues audiences with the story of a young man convicted of murdering his mother. Based on a case that spans 20 years, the chilling depiction  stars Peter Sarsgaard, Kyle Gallner, David Strathairn and Kodi Smit-McPhee.
FRIDAY SEPTEMBER 25


MAGIC OF DISNEY'S ANIMAL KINGDOM – SERIES PREMIERE (Disney+)
Magic of Disney's Animal Kingdom gives viewers an all-access pass to explore the magic of nature within Disney's Animal Kingdom Theme Park, Disney's Animal Kingdom Lodge, and The Seas with Nemo & Friends at EPCOT. Narrated by the award-winning fan-favorite Josh Gad (Olaf in Frozen and Frozen II), the eight-episode docu-series is the ultimate tribute to the parks' magnificent array of more than 300 species and 5,000-plus animals and the herculean tasks their animal care experts undertake to keep things running day and night.

TEHRAN – SERIES PREMIERE (Apple TV+)
Tamar is a Mossad hacker-agent who infiltrates Tehran under a false identity to help destroy Iran's nuclear reactor. But when her mission fails and she's trapped in a new life, Tamar must plan an operation that will place everyone dear to her in jeopardy.

UTOPIA – SERIES PREMIERE (Amazon Prime Video)
Utopia is a conspiracy thriller that follows a group of young fans who come together when they discover that the conspiracy in an elusive comic, Utopia, is real. The comic foretells the demise of humanity and the world as we know it, thrusting this group of underdogs to embark on a high-stakes twisted adventure to use what they uncover to save themselves, each other and ultimately humanity.
Greatest #AtHome Videos – Season 1 Fall Premiere (Global and CBS @ 8pm ET)

A WILDERNESS OF ERROR – DOCUMENTARY PREMIERE (FX Canada @ 8pm ET)
A Wilderness of Error is a five-part docuseries from award-winning producers of The Jinx, Marc Smerling and Jason Blum, based on the book by Errol Morris, who appears in the series. When Army surgeon Jeffrey MacDonald is sent to prison for killing his family, swirling narratives challenge our ability to find the truth all the while overshadowing a chilling possibility: MacDonald may be innocent.