Highlights for the week ahead include the premiere of 4 new series, the return of Man With A Plan and Siren as well as the finale of 7 series, including series finales of Hawaii-Five-0 and The Magicians.  New series premiering this week include Amazon Prime Video original Tales From the Loop, Apple TV+'s Home Before Dark, CBS's Broke and Citytv original Vagrant Queen.  Series concluding their current season this week include Amazing Stories, Diggstown, The Good Doctor, High Maintenance and Miracle Workers.  In addition, How To Get Away With Murder returns from its winter break.
Other highlights include the premiere of Netflix new original comedy series The Iliza Shlesinger Sketch Show as well as the season 1 finale of CBC's new original reality series Fridge Wars.
Happy Viewing!
SUNDAY MARCH 29

Our Cartoon President – Season 3 Spring Finale (Crave 1 @ 8:30pm ET)

VAGRANT QUEEN –  SERIES PREMIERE (Citytv @ 10pm ET)
VAGRANT QUEEN follows Elida (Adriyan Rae) from child queen to orphaned outcast, as she scavenges the treacherous corners of the galaxy, always one step ahead of the Republic government out to extinguish her bloodline. When her old friend Isaac (Tim Rozon) shows up claiming her mother Xevelyn is still alive, they head off with their new ally, Amae (Alex McGregor), to stage a rescue that will take her back into the perilous heart of her former kingdom and up against a deadly foe from her childhood, Commander Lazaro (Paul du Toit).
MONDAY MARCH 30

The Good Doctor – SEASON 3 FINALE (CTV and ABC @ 10pm ET)
WEDNESDAY APRIL 1

THE ILIZA SHLESINGER SKETCH SHOW – SERIES PREMIERE (Netflix)
From the mind of comedian Iliza Shlesinger comes a fun, irreverent mix of kooky characters, sly social commentary and pop culture gags.
Nailed It! – SEASON 4 PREMIERE (Netflix)
Diggstown – SEASON 2 FINALE (CBC @ 9pm ET)
The Magicians – SERIES FINALE (Showcase @ 10pm ET)
THURSDAY APRIL 2
Fridge Wars – SEASON 1 FINALE (CBC @ 8pm ET)
Man With A Plan – SEASON 4 PREMIERE (Global and CBS @ 8:31pm ET)
Siren – SEASON 3 PREMIERE (ABC Spark @ 9pm ET)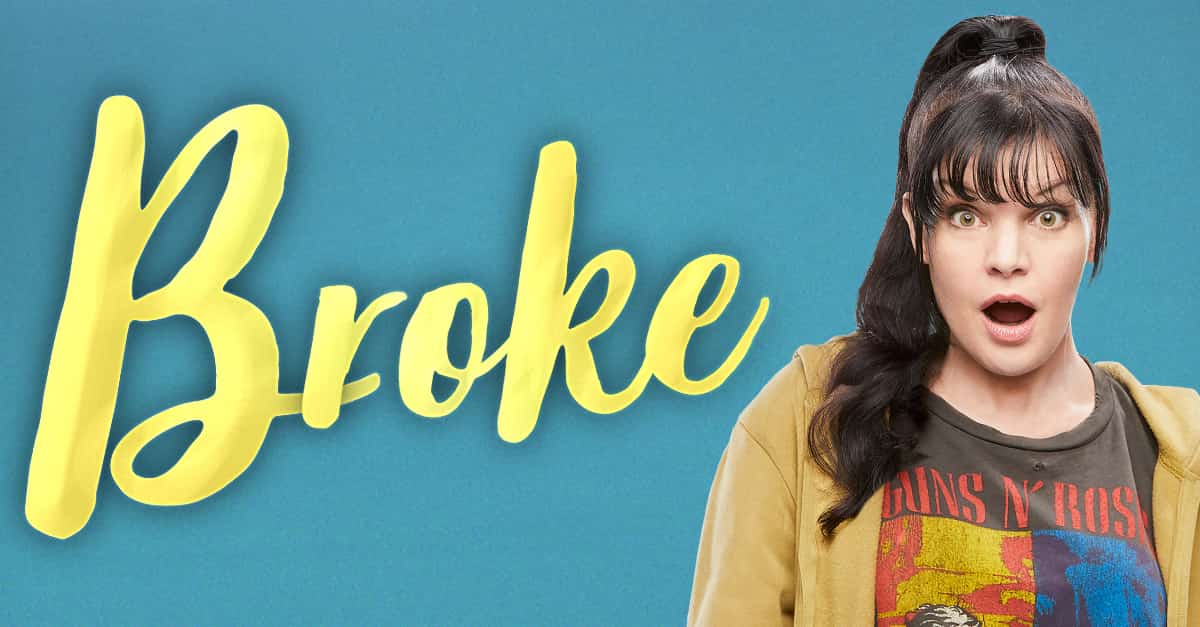 BROKE – SERIES PREMIERE (Global and CBS @ 9:30pm ET)
Jackie (Pauley Perrette), a single suburban mother who's shocked when her estranged sister, Elizabeth (Natasha Leggero), her sister's outrageously wealthy, big-hearted husband, Javier (Jaime Camil), and Javier's fiercely loyal assistant/driver/friend land on her doorstep in need of a place to live after the couple's money dries up.
How To Get Away With Murder – Season 6 Spring Premiere (CTV 2 and ABC @ 10pm ET)
Miracle Workers – SEASON 2 FINALE (CTV Comedy Channel @ 10:30pm ET)
FRIDAY APRIL 3

Amazing Stories – SEASON 1 FINALE (Apple TV+)

HOME BEFORE DARK – SERIES PREMIERE (Apple TV+)
A mystery inspired by the reporting of a real nine-year-old journalist.  When a young girl and her family move back to the small town her father left behind, her pursuit of the truth leads to the unearthing of a long-buried cold case.

TALES FROM THE LOOP – SERIES PREMIERE (Amazon Prime Video)
Inspired by the wondrous paintings of Simon Stålenhag, Tales from the Loop explores the mind-bending adventures of the people who live above the Loop, a machine built to unlock and explore the mysteries of the universe – making things previously relegated to science fiction, possible.
Hawaii Five-0 – SERIES FINALE (Global and CBS @ 9pm ET)
SATURDAY APRIL 4

High Maintenance – SEASON 4 FINALE (HBO Canada @ 12am ET)