The final week of February sees the premiere of 3 new series and the return of several favourites.  New series premiering this week include High Fidelity, Netflix original I Am Not Okay With This and CTV original series Transplant.  Series returning this week with new seasons include Altered Carbon, Better Call Saul and When Calls the Heart.  In addition, The Rookie and The Walking Dead return from their winter break and new animated series Harley Quinn concludes its first season on Sunday.
Other highlights include the season premieres of Little Big Shots and The Voice, the season finale of Gordon Ramsay's 24 Hours To Hell and Back and the premiere of new reality series Fridge Wars (Wednesday @ 8pm ET on CBC) and Disney Shop Class (Friday on Disney+).
Happy Viewing!
SUNDAY FEBRUARY 23

When Calls the Heart – SEASON 7 PREMIERE (Super Channel Heart & Home @ 8pm ET)
The Walking Dead – Season 10 Winter Premiere (AMC @ 9pm ET)
Harley Quinn – SEASON 1 FINALE (Adult Swim Canada @ 10pm ET)

HIGH FIDELITY – SERIES PREMIERE (Starz Canada @ 10pm ET)
A departure from Nick Hornby's 1995 novel and beloved 2000 film, Hulu's High Fidelity centers on Rob (Zoë Kravitz, who also serves as an executive producer), a female record store owner in the rapidly gentrified neighbourhood of Crown Heights, Brooklyn who revisits past relationships through music and pop culture, while trying to get over her one true love.
The Rookie – Season 2 Winter Premiere (CTV and ABC @ 10pm ET)
Better Call Saul – SEASON 5 PREMIERE (AMC @ 10:05pm ET)
MONDAY FEBRUARY 24

The Voice – SEASON 18 PREMIERE (CTV 2 and NBC @ 8pm ET) **2hr Premiere**
Little Big Shots – SEASON 4 PREMIERE (Cityv and NBC @ 10pm ET)
TUESDAY FEBRUARY 25

Gordon Ramsay's 24 Hours to Hell and Back – SEASON 3 FINALE (CHCH and FOX @ 8pm ET) **2hr Finale**
WEDNESDAY FEBRUARY 26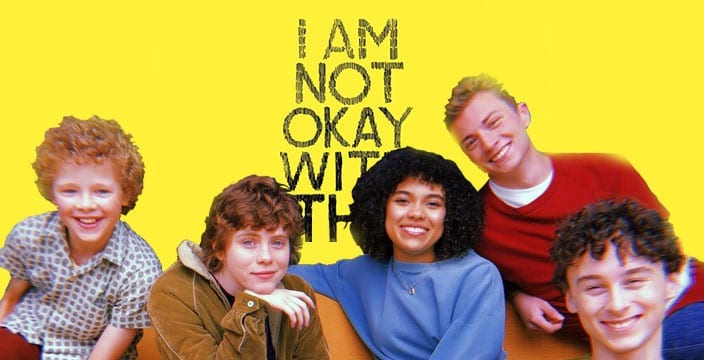 I AM NOT OKAY WITH THIS – SERIES PREMIERE (Netflix)
Angsty Syd navigates high school awkwardness, family drama and an unrequited crush on her best friend while trying to rein in her budding superpowers.

TRANSPLANT – SERIES PREMIERE (CTV @ 9pm ET)
Dr. Bashir "Bash" Hamed (Hamza Haq), a Syrian doctor with battle-tested skills in emergency medicine, makes the difficult decision to flee his country with his younger sister Amira. With the hope of returning to his career in medicine, together Bash and Amira strive to build a new life in Canada while managing the struggles that come with a new country. With life experiences and a medical background unlike his Canadian counterparts, Bash works to navigate a new environment and forge new relationships after earning a coveted residency in the Emergency Department of one of the best hospitals in Toronto, York Memorial.
THURSDAY FEBRUARY 27
Altered Carbon – SEASON 2 PREMIERE (Netflix)

FRIDGE WARS – SERIES PREMIERE (CBC @ 8pm ET)
Hosted by Emma Hunter (Mr. D, The Beaverton), FRIDGE WARS pits two celebrity chefs against one another with a challenge to create extraordinary meals using only the ingredients taken from the ordinary fridges of Canadian families. The improvised dinners must win over two families who act as judges to determine which chef wins each epic battle.
FRIDAY FEBRUARY 28

DISNEY SHOP CLASS – SERIES PREMIERE (Disney+)
Youthful ingenuity is on display in this new competition series that features teams of inventive students tasked with designing, building, and testing new contraptions to vie for the title of Shop Class Champs. In each episode, they'll present their work to a panel of experts who will rate their projects based on engineering, design, and the final test of the build.