BBC First's original series Griff's Canadian Adventure (6×60') follows Welsh comedian and travel enthusiast Griff Rhys Jones as he embarks on a journey across the second largest country on the planet: Canada. Through mountain ranges and vast prairies to glittering cities and remote Arctic towns, the series explores how history has shaped Canada; uncovering what makes each province so tantalizingly unique, yet distinctly Canadian. From the rugged Atlantic Coast of Newfoundland to Vancouver in the Pacific Northwest, each episode sees Griff undergo a unique and quirky challenge that reflects the region he is visiting in Canada. From cutting cod tongues and singing sea shanties with the Great Big Sea's Alan Doyle in Newfoundland to trying his hand at dog-sledding in Manitoba and eating his first-ever poutine in Quebec, Griff's travels are filled with memorable experiences and fascinating characters. The Canadian broadcast premiere of Griff's Canadian Adventure airs Thursday, April 21 at 8 p.m. ET / 5 p.m. PT, exclusively on BBC First.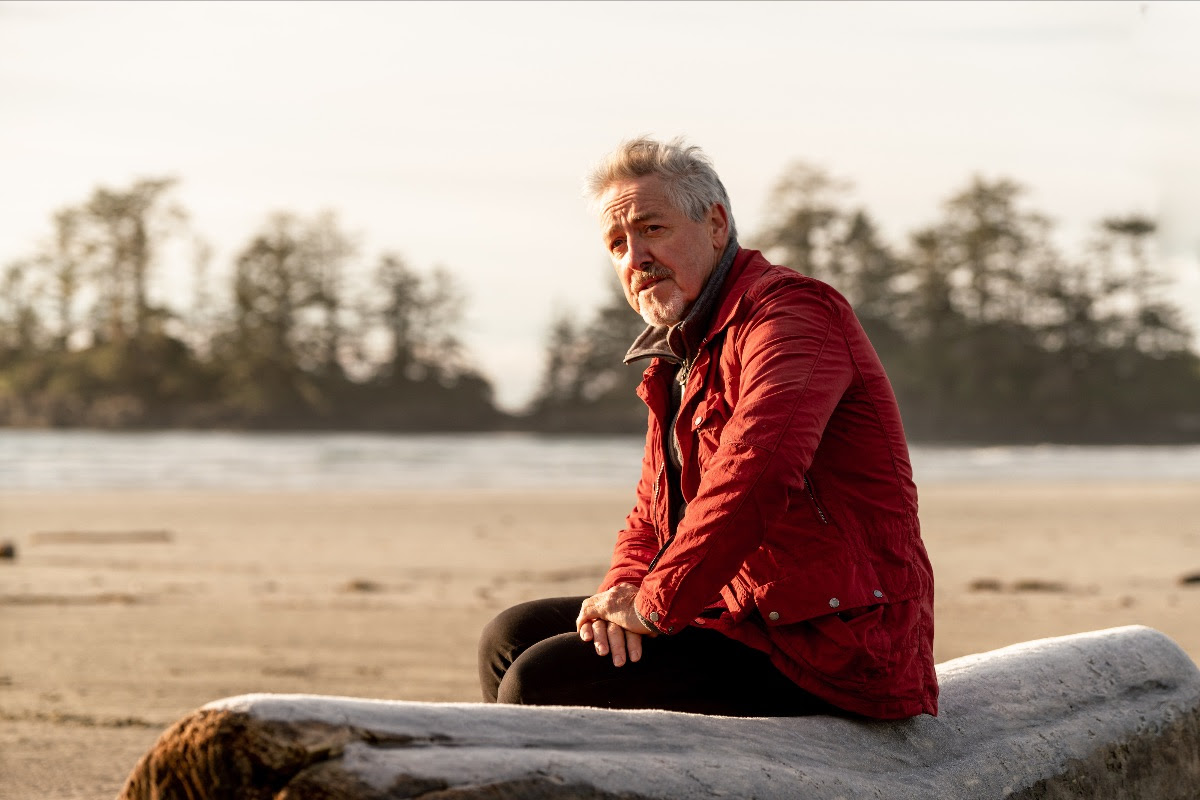 Engage with BBC First: @BBCFirstCanada #GriffsCanadianAdventure
Griff's Canadian Adventure includes:
Episode 1 – Newfoundland: Bigness
April 21 at 8 p.m. ET / 5 p.m. PT
Starting on the Atlantic Coast of its Easternmost province, Griff Rhys Jones uncovers what makes Newfoundland and Labrador distinctly unique. From tiny islands, sea shanties and cod tongues, to jellybean houses and noonday canons, all the while uncovering its size, in everything from land, to dogs and the hospitality of its people.

Episode 2 – Québec: Frenchness
April 28 at 8 p.m. ET / 5 p.m. PT


From Montreal to Quebec City, Griff explores how "French" Canada really is and how diversity has helped shape la belle province and the country's multiculturalism. From bagels to poutine, beavers to ice-hockey and everything in between.

Episode 3 – Ontario: Niceness
May 5 at 8 p.m. ET / 5 p.m. PT
Launching his journey at Niagara Falls, situated right on the U.S border, Griff's on a quest to discover how Canadians differ from their southern neighbours and if they are indeed, nicer. From massive film sets in Toronto to remote beaver dams deep in the forest, niceness pervades.

Episode 4 – Manitoba: Coldness
May 12 at 8 p.m. ET / 5 p.m. PT
Griff explores the frozen wilds of Canada's North from windy Winnipeg to Churchill, Manitoba where he'll find more polar bears than people. He tries his hand at dog sledding and does his best not to freeze, all while discovering what draws people to the cold and why the North is so important to Canadians.

Episode 5 – Saskatchewan and Alberta: Emptiness
May 19 at 8 p.m. ET / 5 p.m. PT
Exploring the vast prairies of Saskatchewan and Alberta, Griff discovers they are far from empty. Instead, concealing a diversity of riches, from ancient buffalo herds to dinosaur fossils and acres of bountiful farmland.

Episode 6 – British Columbia: Happiness
May 26 at 8 p.m. ET / 5 p.m. PT
Griff Rhys Jones completes his Canadian journey in the popular, wellness-loving province of British Columbia. From snow capped mountains to ocean waves, rappelling to rainforest yoga, Griff examines what it is about living on the West Coast that makes people happier in mind, body and spirit.
Griff's Canadian Adventure is a Nikki Ray Media Agency and EQ Media Group co-production in association with Blue Ant Media, Channel 4 in the UK, Abacus Media Rights, Quiver Entertainment, ABC in Australia and The History Channel in New Zealand. David Alrich, Richard Fletcher, Mike Sheerin, Tanya Linton, Brendan Dahill and Marc Hishberg are the Executive Producers. Portia Corman serves as the Series Producer. Overseeing the series for BBC First is Sam Linton, Head of Original Content for Blue Ant Media.