BBC First has officially arrived in Canada today and is now available coast-to-coast in free preview for one month. From drama to comedy, action and adventure to mysterious thrillers, BBC First gives Canadians access to a huge lineup of BBC's original, award-winning and uniquely British programming. The news of BBC First coming to Canada was announced in a joint release by Blue Ant Media and BBC Studios earlier this month.
BBC First's prime time programming highlights include:

Antiques Roadshow (4×60'; HD;)
Tuesdays at 6 p.m. ET/ 3 p.m. PT, starting March 16 (Season 41)
Hosted by Fiona Bruce, the Antiques Roadshow is the BBC's longest-running family series in which experts invite members of the public to bring along their antiques for examination and valuation. Treasures appraised by top antique experts this season include: a diamond and ruby pendant, a chair that belonged to the Artful Dodger, an 18th-century Chinese imperial robe and a royal portrait that is not all it seems.

The Office (6×30'; HD;)
Tuesdays, at 8 p.m. ET/ PT, starting March 16 (Season 1)
Written by Stephen Merchant and Ricky Gervais, The Office is widely considered one of the most influential comedies of the 21st Century. The BAFTA and Golden Globe® Award-winning series is depicted as a British mockumentary following the day-to-day troubles of uninspired desk jockeys (including Martin Freeman) working at a mediocre paper company headed up by white-collar boss, David Brent (Gervais).

Father Brown (8×60'; HD)
Fridays at 8 p.m. ET/ 5 p.m. PT, starting March 19  (Season 6)
Father Brown follows the crime-busting, charismatic priest (Mark Williams, Harry Potter) as he solves murders in the sleepy English countryside. Each episode sees the inimitable priest investigate a crime in his own particular way, aided by no-nonsense parish secretary Mrs. McCarthy and rebellious socialite Bunty. This season, Father Brown investigates a suspicious death at a care home and a fatal school fete. There is also a Soviet spy for the priest to contend with and an old foe who is out to seek revenge on Father Brown.

Death in Paradise (8×60'; HD)
Fridays at 11 p.m. ET/ 8 p.m. PT, starting March 19 (Season 6)
Packed with captivating mysteries, Season 6 of the popular whodunit series Death in Paradise follows DI Humphrey Goodman (Kris Marshall, Love Actually) as he attempts to solve a slew of baffling murders in the sun-soaked Caribbean. Season 6 finds DI Humphrey Goodman eagerly awaiting the return of Martha, an old acquaintance from London. However, as soon as she arrives on the island, their burgeoning romance is put to the test by an untimely murder. From a cricket club president murdered in the middle of the pitch, to a scientist found dead halfway up a volcano, there are more fiendishly difficult puzzles for the team to tackle.

Shakespeare & Hathaway: Private Investigators (10×60'; HD)
Saturdays at 8 p.m. ET/ 5 p.m. PT, starting March 20 (Season 1)
The series follows an oddball couple of private detectives, Private inspector Frank Hathaway who previously always worked alone, and ex-hairdresser and people-person Lu Shakespeare, as they investigate crimes in Stratford-upon Avon. The pair quickly discover all is not as peaceful as it seems in this pretty theatre town; vengeful lovers stalk the streets, the mayor is murdered and a magician's trick fatally misfires. In order to solve these crimes, Frank and Lu join forces and form a highly unlikely and hugely entertaining detecting duo.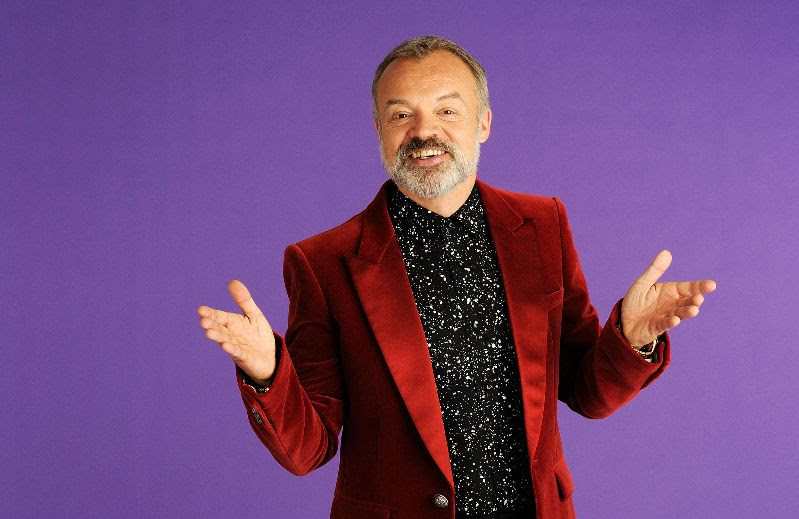 The Graham Norton Show 
Saturdays at 11 p.m. ET/ 8 p.m. PT, starting March 20 (Season 28)
The BAFTA Award-winning talk show host welcomes the biggest movie stars, comedians and pop stars to his sofa every week for some late-night laughs (and drinks!). New episodes from the current season of Britain's favourite prime time comedy talk show will air in Canada just days after they premiere to UK television audiences. This week on BBC First, celebrity guests to appear on The Graham Norton Show include Liam Neeson, Micheál Richardson, Rob Brydon, Tahar Rahim, Cush Jumbo, Deborah Meaden and Laura Mvula.

Top Gear (4×60'; HD;) 

Sundays at 8 p.m. ET/PT, starting March 28  
(Seasons 30, Canadian Broadcast Premiere)
The Emmy® Award-winning and Guinness World Record-setting series 
Top Gear
returns with presenters
Freddie Flintoff
,
Chris Harris
and
Paddy McGuinness
hitting the road again to take part in a series of challenges designed to push them and their cars to the limit. This season sees the trio tackling the thorny issue of "mid-life crisis" cars, heading to the Scottish Highlands on a punishing off-road adventure, celebrating and driving some of the most iconic cars from the
James Bond
films, and a nostalgic trip down memory lane as they drive their dad's old cars. Plus reviews of the new ToyotaYarisGR, the Ferrari Roma, and more.
Top Gear
is back and it's utter carnage!